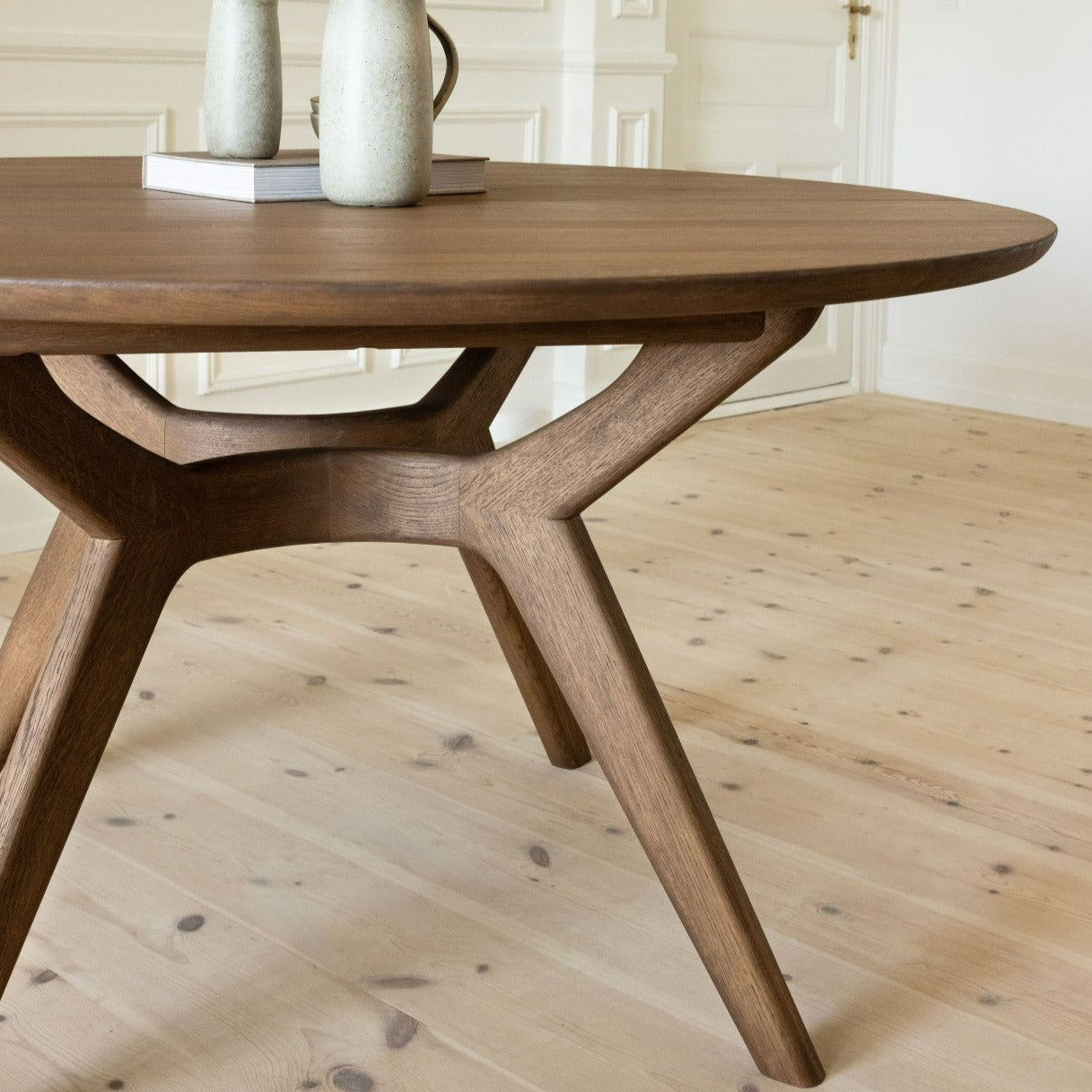 Our handpicked range of modern dining tables provide the perfect entertaining spot for the entire family. The range is highly unique, made from quality materials that will stand the test of time and with the added bonus of being completely customisable. What are you waiting for? Add that little something extra to your home with a bespoke Milola dining table. Browse the collection below.
Arguably one of the most important pieces of furniture in your home, choosing a dining table isn't an easy decision. If you've been looking for a new dining or kitchen table but haven't yet found the perfect match, look no further than Milola. We feature a wide range of Scandinavian, mid-century modern and industrial inspired dining tables, all of which can be customized to your style and practical requirements. If you're looking for a particular stain of wood, an extra long table or perhaps an extension, all of these features can be incorporated into your chosen style.
Extendable Dining Tables
Looking for room to grow? Explore our extendable dining table range. Using high quality mechanisms that are built to last, our extendable tables offer the flexibility to go from dinner for 2 to games night with the extended family in just a matter of minutes.
Round Dining Tables
Our round dining tables are extremely popular due to their versatility. A round table is a perfect option for smaller spaces but can also be the ideal social setting as everyone around the table can see one another. We also have round extendable dining tables which fold out to make stunning and unique oval shaped tables. The possibilities really are endless.
Bespoke Wooden Dining Tables
A majority of our dining table collection is made of solid wood, which is designed to be long-lasting. Wood is a perfect option if you have kids as it can handle the wear and tear more effectively. Wooden dining tables are also timeless. You know if you opt for solid wood, your dining table will never go out of style. It's also highly versatile in that you can match it to different interior styles and it will still look picture perfect.
Looking for a bespoke dining table for your home? Contact us today to discuss your options and order your wood samples.