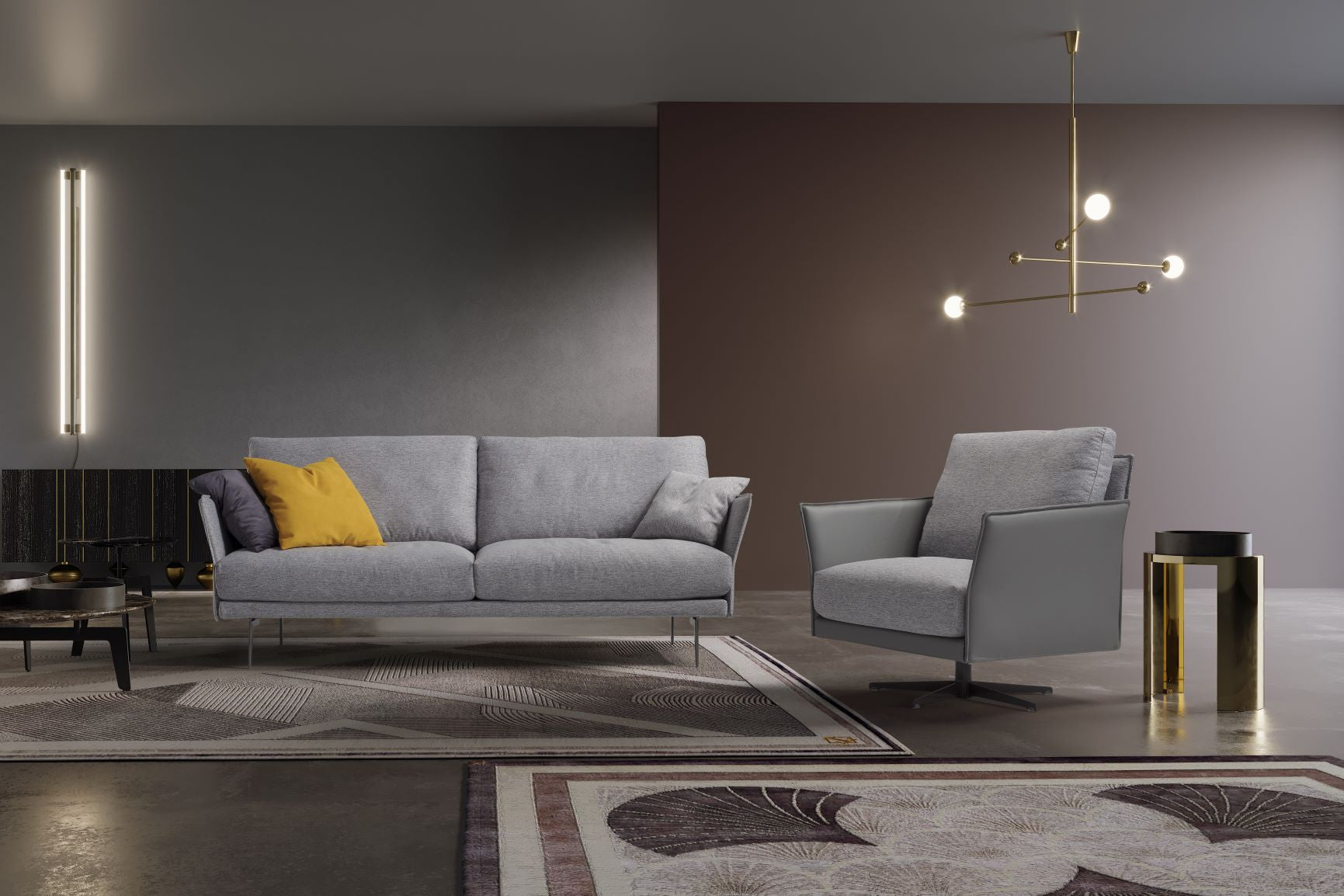 Our modern living room furniture range includes a carefully selected range of designer sofas and lounge chairs, which are both stylish and comfortable. The possibilities are endless with these living room sets as most are customisable in terms of size, comfort, fabric choice and legs. Complete the look with our range of designer coffee tables, sideboards, shelves and cabinets, which are available in a wide range of styles and materials.
Struggling to find living room furniture that perfectly matches your modern, minimalist style and that's made to last using high quality fabrics and woods? Milola offers the perfect balance with unique designs that stand out from the crowd. We only work with luxury brands such as SITS and Kristensen Kristensen who are committed to quality, whether it's in the choice of materials or the production process, which involves a high level of handicraft.
Our handpicked collection includes pieces such as luxury sofas, accent chairs, side tables, TV stands and other storage items.
Designer Sofas
Our range of Scandi-inspired designer sofas are perfect for your modern home. All made from the highest quality materials, to last a lifetime and maximise comfort. The collection is also highly customisable. You can choose from a range of materials and colours to ensure your sofa is the exact style you're looking for. So whether you're looking for an l shaped corner sofa or standard 2 and 3 seater options, we're sure to have something you'll love
Lounge Chairs
Lounge chairs are a lovely addition to a living room. They can of course be used as additional seating but also work very nicely as an accent piece in a slightly different style or fabric to the main sofa. Our lounge chairs at Milola come in a range of leathers, woods and upholstered fabrics.
Coffee Tables & Side Tables
Coffee tables and side tables are important pieces of living room furniture that can be used for storage and display. Coffee tables can be made from a variety of materials, including wood, glass, and metal, and they come in different shapes and sizes. Our side tables are slightly smaller and can be placed next to chairs or sofas to hold lamps, books, or drinks. We pride ourselves on stocking a range of coffee tables that are unique and will really stand out from the crowd.
TV Stands
Another essential piece of living room furniture is the TV stand, a focal point of the living space. It houses the TV on top and often with drawers or cupboards underneath for extra storage. A majority of our TV units at Milola are made from high quality woods, making the perfect addition to your living room.
Our entire range of living room furniture is customisable. So if you see a style you like but would like to enquire which fabrics, materials and sizes are available, then please contact us and we would be more than happy to help.