Family owned company, Bolzan Letti have been experts in bedroom solutions for more than 30 years and understand the importance of good sleep to our health and wellbring. With a commitment to high quality, sustainable materials, attention to detail and a fusion of artisan methods combined with the latest technology, they create a range of well designed, comfortable and durable beds and bedroom accessories.
Attention to detail
This can be seen in the aesthetics of the design but also in terms of strength, durability and comfort. Wood, upholstery and padding are rigourously selected and all seams and trimmings are handfinished, ensuring the highest of quality. All products are 100% made in Italy.
Choice
All products come in a range of sizes and are very customisable with the choice of over 500 different fabrics or leathers, as well as different feet and base options. Many also come as simple beds or with one of four storage systems. Bolzan Letti have a great product configurator on their website so you can customise you choice exactly to meet your needs. Entirely bespoke projects are also possible.
Sustainability
Consideration is given to the whole product lifecycle, from the selection of natural, recycled and certified materials to production methods that minimise and reuse waste, as well as consideration for the after-life recycling of products. All wood comes from reforestation plantations , where every tree used is replaced with a new one and only CARB and CARB2 certified plywood panels are used in production to minimise formaldehyde emissions. Bolzan Letti is continuously evolving and looking for alternative materials that minimise the impact on the environment - for example coconut slaps are being used as an alternative to make up the padding in the bed.
Brand Facts
1
The Bend Bed is the winner of Archiproducts Design Awards 2020
500
Over 500 fabrics, including cotton, linen, silk and wood
10
Mattress types (sold separately)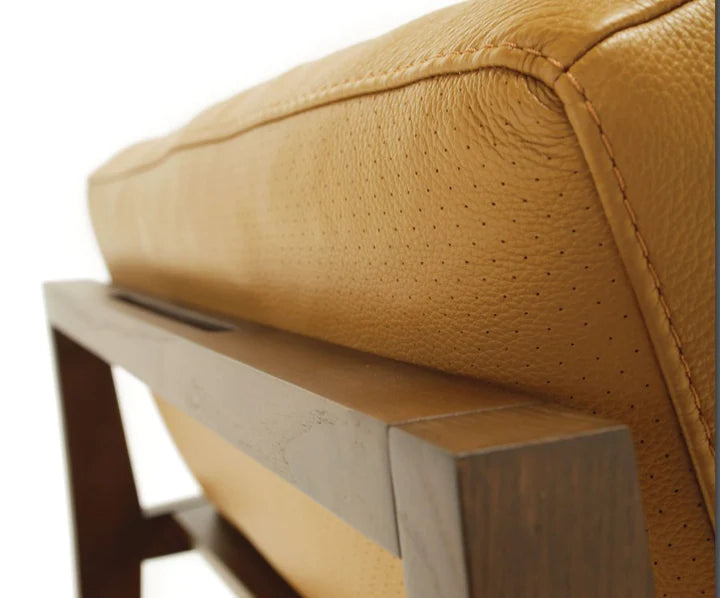 Why Milola
At MILOLA we believe in high quality, beautifully designed Scandinavian furniture. Talk to us to discover more of our range.
Contact Us
We received and unpacked all the Caso furniture and it is really gorgeous! We're incredibly happy with the design, quality and delivery. It's always a bit scary to buy only based on pictures but the pieces all exceeded our expectations. Thanks so much again for orchestrating this!

Patricia and Gaspard, St Sulpice- Vaud
Milola were really helpful in showing the different options and they clearly go beyond just selling a product to you, they care that it is the right product for you and your space. I'll definitely buy from them again.

Emma, Corsier-sur-Vevey